DIVE
The three islands of Nusa Lembongan, Nusa Ceningan and Nusa Penida offer some of the most exciting and rewarding diving in Indonesia and have just been announced as the Nusa Penida Marine Protected Area – great news for the reefs and great news for visiting divers
Diving around Nusa Penida offers everything from vast sloping reefs to steep drop-offs and sheltered bays. You can enjoy exhilarating rides on ocean currents or lazy explorations of the reefs. Our big fish include famous Oceanic Sunfish and Manta Rays! For macro lovers we also have lots of funky critters. The diving is as varied and rich as the culture of the islands and the people themselves. Data collected from the Marine Megafauna Foundation – MMF, shows we now have over 600 individual Manta Rays in our local population that we see all year round. Wow! During the dry season when water temperatures drop to below 25 degrees Celsius we begin to see the majestic Mola Mola or Oceanic Sunfish. An interaction with these Jurassic fish will leave you amazed and mystified and will truly be a highlight of your diving holiday in Bali.
Scuba Diving Courses
As a PADI 5 Star Dive Resort we offer the complete range of courses in multiple languages from Introductory dives to professional Divemaster courses. Our prices include equipment rental, instruction, local taxes, the use of dive manuals and certification fee.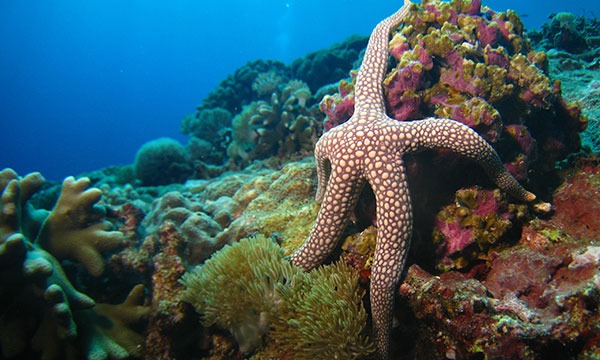 Fun Diving
Big Fish Diving`s comfortable boat heads out every day to some of the most exciting and rewarding diving spots in Indonesia, declared as Marine Protected Area. We keep our group sizes small and our guides love diving just as much as you do, proven with big smiles!
Dive Sites
The thrill of diving is that new sites are still being discovered in the Nusa Penida Marine Protected Park. These three islands are a natural barrier between the Bali Sea and Indian Ocean which results in immense variety of underwater life.