PADI Scuba Diving Courses
on Nusa Lembongan, Bali
WE ARE PADI FIVE STAR DIVE RESORT AND OFFER A WIDE RANGE OF SCUBA DIVING COURSES from Introductory dives to divemaster. ALL OUR RECREATIONAL COURSE PRICES INCLUDE EQUIPMENT RENTAL, INSTRUCTION, LOCAL TAXES AND THE USE OF DIVE MANUALS & CERTIFICATION FEE
Under the guidance of your professional PADI Diving Instructor, you gain confidence while mastering important safety concepts and skills. You will progress through scuba diving courses at your own pace as you demonstrate mastery of specific performance requirements essential to becoming a scuba diver. The fun and enjoyment of being a confident scuba diver is fuelled by continuing to improve your scuba skills.
Each scuba dive courses builds on the previous one, teaching you skills and techniques when you're ready to learn them. Specialty courses let you explore specific dive interests. Professional-level courses let you live the scuba diving lifestyle by becoming a PADI Divemaster.
Be a safe diver and check if you are fit to scuba dive. Read this medical form and if you would honestly answer NO to all of the questions, then you are ready to join any of our courses. Otherwise, please consult your doctor prior to arrival to Big Fish Diving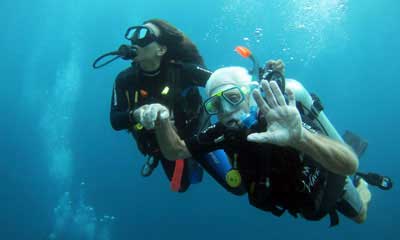 Introductory Dive
This half day programme is ideal for those who have limited time, or who are not sure whether diving is for them. After a short safety briefing you will learn a couple of skills in our swimming pool to build your confidence. Read and discover more here.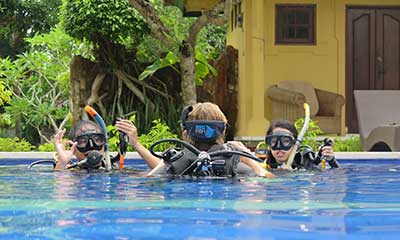 Scuba Review: 2-3hrs
A scuba review is designed for certified divers who want to refresh their dive skills and theory before heading out into open water again. You will be reminded how to set up your dive gear, check your weighting and practice a few skills in our swimming pool. This will leave you reassured and ready to join the dive boat the following day.
Advanced Open Water
Is 18m not enough for you? During the PADI Advanced Open Water course you will complete 2 core dives: deep and navigation, plus an additional 3 dives that you can choose with your Instructor. Read more here about this course.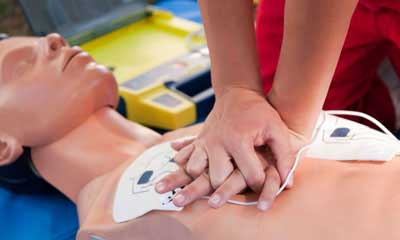 Rescue Course
Many people feel the PADI Rescue Diver course is the most fun they have ever had in a learning environment. Read more here about this course.
Combine EFR and Rescue Diver Course and get 10% off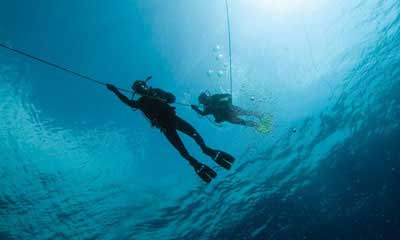 Deep
The lure of the deep. There's something exciting and mysterious about exploring deeper dive sites while scuba diving. Mola mola are deep ocean creatures frequently encountered on our reefs  from July to October. Whatever it is, to scuba dive with confidence at depths down to 40 metres, you should take the PADI Deep Diver Specialty course. 
Price: IDR 4,400,000
Number of Days: 2
Number of Dives: 4
Included: Certification, equipment rental, food & drinks on the boat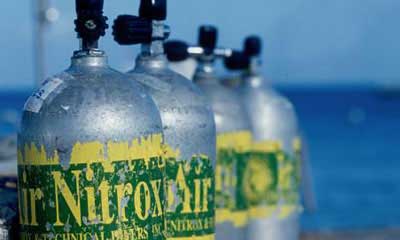 Nitrox Theory
PADI Nitrox course is our most popular specialty course. Why? Because scuba diving with nitrox gives you more no decompression time, especially on repetitive scuba dives. If staying down longer and getting back in the water sooner sounds appealing, then don't hesitate to become an enriched air diver.
Price: IDR 1,700,000
Number of Days: 1
Included: Certification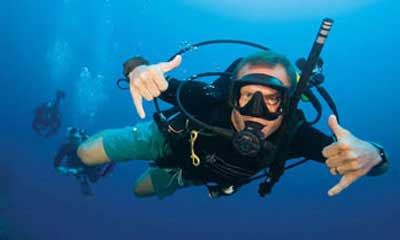 DIVEMASTER
Want to become a dive professional? PADI Divemaster course is the first step on the professional ladder and is conducted over a month or more. Certified Divemasters are invaluable in the dive industry as they can lead certified divers, assist instructors on courses, as well as conduct scuba reviews. Becoming a PADI pro with BIG FISH DIVING is serious fun!